Posted by
David

Manyanza
on
Oct 26 2012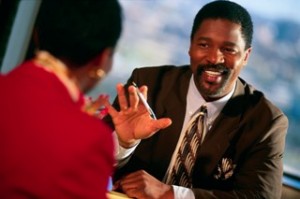 Ever since the Government of Tanzania introduced the open performance review and appraisal system (OPRAS) nearly two decades ago, implementation has fallen short of expectations.
Rate of implementation by public organizations has been extremely slow, and where there have been attempts to implement the system, implementation has been poor. There is no single government institution that can stand out as having implemented OPRAS successfully. Why is this? What are employees themselves saying about OPRAS implementation?
In the course of working with various public organizations, we have interviewed a large number of employees and Management in an attempt to find out what they perceive as constraints of implementing OPRAS. They pointed out the following issues constraining OPRAS implementation:
OPRAS is based on ability to measure outputs yet it is not easy to measure outputs. Some work cannot be measured.
OPRAS is too time consuming to implement.
Government did not stress its implementation.
Management not supportive.
There is pervasive culture of working by tradition.
OPRAS is not well understood.
Management lack expertise on OPRAS.
Management do not really work to develop and improve staff performance; they simply administer employees.
Budget is not linked to activities and there are no safeguards against overspending and overdrawing from other people's activities. The budget is on a first come, first served basis.
Sporadic funds disbursement, by the Treasury, that is not in line with approved annual work plan and budget.
The above issues can be grouped into three categories namely: poor understanding, inappropriate appraisal tool, and erratic budget. Poor understanding means lack of adequate knowledge on performance appraisal that results into not being able to effectively guide its implementation. In part erratic budget could also be related to poor understanding in that there could be other ways of dealing with erratic funds disbursement such as adaptable re-prioritization that calls for quarterly re-ordering of priorities within work plans. On the basis of these categories, most of the above-mentioned issues relate to poor understanding.
It is clear, from the results, that enhancing Management and employee understanding of performance appraisal and the related topics of performance management and activity prioritization is crucial for ensuring successful OPRAS implementation. As public organizations do not have control over erratic funds disbursement, the best way to deal with it would be to adapt by actively managing and re-prioritizing activities within quarterly work plans.
In addition, a computerized activity based budget with the necessary controls would prevent both unauthorized drawing into funds allocated to other people's activities and over-expenditures. As I pointed out in an earlier post, institutionalizing activity based budgeting and activity based financial accounting and management ensures funds are spent as per approved budgetary allocations.
comments powered by

Disqus