Posted by
David

Manyanza
on
Dec 12 2012
Despite its introduction in Tanzanian public organizations about two decades ago, the Open Performance Review and Appraisal System (OPRAS) has not fully taken off the ground. In an earlier post, "Is performance appraisal working in Tanzanian public organizations?", I mentioned the systemic pre-requisites for the effective implementation of OPRAS. There are non-systemic issues that are also proving important. It is becoming increasingly clear that Management and employee training is an important component of effective OPRAS implementation.
Based on information we collected from a wide range of public organizations, in the course of working with them, it has emerged that both Management and employees have inadequate understanding of and how to implement open and objective employee performance appraisal systems (see my earlier post). To enhance implementation, DSC has embarked on OPRAS training.
So far, training feedback from two parastatal organizations involving a total of 101 participants indicates that training can enhance implementation of OPRAS in Tanzanian public organizations. Of the three questions we asked during an end of training evaluation, two are relevant to this discussion and their results are presented here.
Results indicate that improved understanding would go a long way towards enhancing implementation of OPRAS. Most of the 101 participants (72.5%) said that they understood OPRAS better after the training (Fig. 1). As to whether OPRAS implementation would benefit staff, 44.0% strongly believed it would, while 46.0% felt fifty-fifty (Fig. 2). Only 10.0% did not believe OPRAS implementation would benefit employees.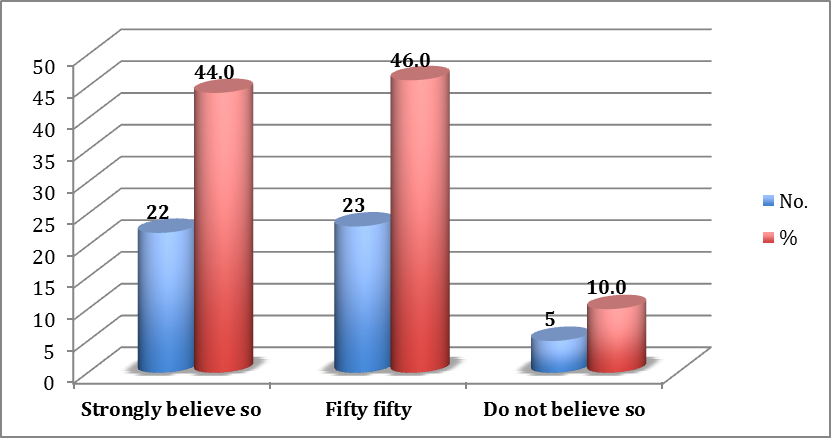 Interestingly, they did not attribute their reservations to lack of understanding rather to the mistrust employees generally have in Management. Most employees said they would wait to be convinced if Management would have the willingness and commitment to implement OPRAS the way it was taught. On their part Management were optimistic about implementing OPRAS as taught.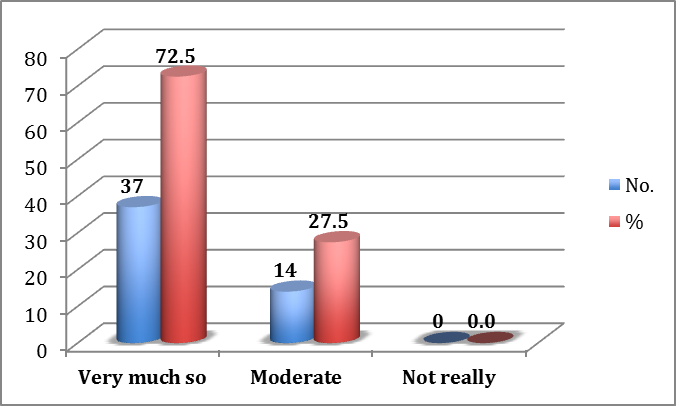 comments powered by

Disqus