Posted by
Patrick

Manyanza
on
Jan 31 2013
What is it?

Enhancing Personal Success through Effective Performance

Where?

Corridor Springs Hotel, Arusha, Tanzania

When?

14th & 15th March 2013

Daily start and end times?

9:00AM to 4:30PM (with breaks in-between)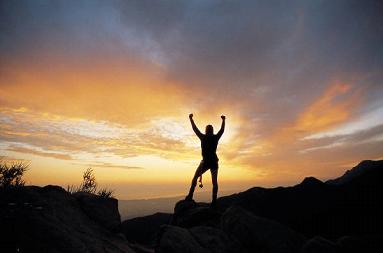 Would you like to achieve great results in your organization?
It is obvious that improving organizational performance depends upon improving the performance of employees. However, improving employee performance continues to elude the employee and the employer alike.
Breaking the vicious circle requires not only the possession of technical skills but also the ability of employees to navigate to performance excellence regardless of any hurdles. Understanding how to apply the principles of intrinsic motivation and how to work smartly and strategically can ensure employees focus on achieving results and personal success.
Why this training?
It is important for employees to understand that individual performance drives career growth, organizational success and personal success. But working right, smart and strategically requires the employee to understand that employment is more than having a job and getting a salary.
It is also about discovering the power employees have to solve many of the obstacles that may come their way in employment. Employees have the potential to achieve and contribute more but they need to know why and how.
Individual performance excellence is the key
Since organizational performance is the sum total of individual performance then it's critical for employees to enhance the quality of their results. The training will also bring to light the fact that, excellent performance is mutually beneficial to both the employee and the employer.
Join us on this exciting two (2) days training to learn how to enhance your personal performance, add greater value to your organization and position yourself up for great achievements.
Training Objectives
Experienced Consultants from Development Solutions Consultancy (T) Ltd will be facilitating the training to guide you and at the end of this training, participants will be able to:
Perform more effectively and strategically by focusing on results.
Proactively manage themselves towards the accomplishment of results.
Utilize employment as an opportunity for personal growth and success.
Will this be your first time with us?
We welcome you to what will be a relaxed yet focused training session. We look forward to enlightening, prodding, pushing, and stimulating you while also sharing laughs and light moments. You will also have a tremendous opportunity to learn from the experience of others and see how everything comes together into place.
Tell me more
Here's some of what to expect:
Understanding yourself – Here you will learn how people function and why they do what they do. Content:

Understanding the Human Purpose
Maslow's Hierarchy of needs and its Significance
Paradigms and understanding what controls our results

Understanding Success in Employment - Here you will learn what success really is and how employment plays a role as an opportunity for success. Content:

Why we work and get paid
Understanding Success and the qualities of a successful person
Importance of Attitude
Vision and its Significance
How Employment is an opportunity for Success

Developing a Personal Strategy for Success in Employment – Here you will learn how to carefully form your own winning strategy for achieving personal success through employment and how to overcome different challenges in employment. Content:

Taking a Strategic look at your job
Charting your stay in an Organization
Creating your work plan
Keys to achieving personal success through employment
Dealing with challenges in Employment
How much will it cost?
The cost for the two (2) days of training is Tsh 250,000.00 per person. This includes morning tea, lunch & afternoon tea for the 2 days. It also includes participant handout and writing materials.
I want to reserve a place. How do I pay?
Your place will be reserved as soon as we confirm payment. Here's how it will work:
Make payment for one or more places by making a bank deposit with
Bankers Name: Standard Chartered
Address of Banker: P.O. Box 3000, Arusha, Tanzania.
Name of Account: Development Solutions Consultancy (T) Ltd
Account Number: 0102014546400
Alternatively you can also make an M-PESA transfer to number 0763321581.

After payment we kindly ask you to send us an email to p.lakes@dsc.co.tz with your full name (or names of multiple participants) indicating the mode of payment used. For bank deposits please attach a scanned copy of the deposit slip.
For any further queries:
You can reach us by phone on +255 (0)685 464 133 or email at p.lakes@dsc.co.tz
comments powered by

Disqus